Mountain Women Magazine celebrates the diverse groups of women living and loving an elevated lifestyle in the Colorado Rocky Mountains and beyond. We are here to share great stories with you.
We are a MTN Town Media Productions family member- www.mtntownmediaproductions.com
Letter from Our Publisher:
One day I was flipping through Mountain Town Magazine and noticed that almost every article we published was about a local man. As a woman entrepreneur, it was a bit unsettling. Not that I do not love men, I most certainly do, but as you know, women do not get enough recognition in mountain town, ski & ride, and outdoor media. I looked around and saw so many badass women. Women athletes, entrepreneurs, artists, philanthropists, chefs, educators, musicians, mothers, and even those rocking the world with their skills in the grandma arts (you know, knitting, crocheting, needlepoint). I decided right then to change that and introduced Mountain Town Magazine's first issue of Women Who Rock the Rockies in 2015. We asked friends, and friends of friends to nominate women they thought deserved that accolade and the responses were fantastic!
That edition and subsequent issues produced once each year continued to celebrate women in our mountain towns who are significant in their contributions to their communities and/or have achieved personal successes in their field and recognized them with stories that feature their talents. As we were preparing our 5th Annual Women Who Rock the Rockies edition, I had an epiphany. Why not resurrect Mountain Women Magazine? It was a title I had created in 2012 but shelved so we could focus on making Mountain Town Magazine successful when it was in its infancy. The desire to launch Mountain Women was so strong and felt so good that I went for it and now after a lot of hard work you are reading it!
We are a magazine for women filled with a passion for living life in the Colorado Rocky Mountains and beyond. Our stories are here to Inspire, Motivate, and Inform women about how to live their best lives as they see it, not how someone else thinks it should be.We are girls, mothers, ladies, lassies, lovers, babes, and badasses. We are Mountain Women Magazine.
Namaste ~
Holly Battista-Resignolo, Publisher
We are girls, mothers, ladies, lassies, lovers, babes, and badasses. We are Mountain Women Magazine!
Contact: mountainwomenmagazine@mtntownmagazines
Holly Battista-Resignolo, Creative Energy Operator of MTN Town Media Productions the umbrella company of Mountain Town Magazine, Mountain Town Breckenridge and Mountain Women Magazine, is an accomplished, results-driven professional with 25 years of ski industry and Colorado mountain town related knowledge. Twelve years of her professional career has been spent in the field of print and television production. Ten years of conference, wedding, and special event planning perfected her organization skills and knowledge of the hospitality industry. She has spent 31 years living in Breckenridge, Colorado. Passionate about all things outdoors, her family, friends, and home, Holly's love for our Colorado Mountain Towns, its people and lifestyle is reflected in her writing and coverage of all the great things happening in the mountains today at MTNTownMediaProductions.com
Kristen Lummis is the Owner/Editor of Brave Ski Mom. She believes all moms are brave. For that matter, all parents are brave. The kids who end up in our families are also brave. Living life with other people takes bravery (and compassion…tolerance…love…). That said, ski moms are especially brave. Ski moms start out as moms. We give birth to our children, we bring them into our homes, we don't take a formal vow as in a marriage, but we take mental vows that are almost as strong and solemn. We are there for our children for better or worse and until death do us part. We strive to nurture our children, to enrich their lives and to protect them. In addition to blogging here at Mtn Women, she enjoys writing for other blogs and magazines. Kristen is a regular contributor to blogs such as New West Snow Blog, Club Colorado (Colorado Ski Country USA), and Mile High Mamas. Kristen is a member of the North American Snowsports Journalist Association. BraveSkiMom.com
Courtney Kenady headed west after graduating and never looked back. She found herself in California, Lake Tahoe, Nevada and then, on a whim and at her brother's urging, ended up in Breckenridge, Colorado for the ski season. It didn't take long for Courtney to realize the mountains felt like home. A love for road running, rafting and snowboarding soon evolved into other sports like cross-country skiing, trail running and most recently, mountain biking. As her love of the trails evolved, so did her realization that the Breck trail network with town access was unique and unprecedented. And the idea of Bikenridge.com was born. Bikenridge.com is the brainchild of climbbetty.com
Meet Linda Rokos Watts, she started Steller LTD, a women's performance wear fashion company in 2014. As a family member of lifelong skiers, believing from experience, that performance and fashion not only can go together but should go together, her products are designed to enhance your experience whether you're a park lever, deep powder hound, cliff dropper, recreational groomer, beginner, world-class racer, big mountain killer, outdoor entering badass, nordic speed demon, apres expert or all of the above!
Linda is a Czech national and US citizen, former ski racer and coach, current ski racing mom, seamstress, and perpetual motion machine. She lives in the high alpine town of Breckenridge, Colorado where she produces all of her products, alongside her daughter's, doggies, and husband.
She is an incredible photographer who has assisted the growth of Mountain Town Magazine and plays a large part in Mountain Women Magazine. www.stellerltd.com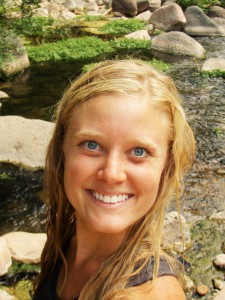 Born in Denver and raised in Mississippi, Joy Elizabeth Martin considers the mountains home and Durango, Colorado, basecamp. She earned a Bachelors of Arts from the University of Montana in Rural and Environmental Change (with an emphasis on Mountain Tourism and Adventure Travel in Kyrgyzstan). From toasting marshmallows over lava flows in Guatemala to placing first-place as a non-Malaysian woman at the 2012 Borneo International Marathon, Joy's lived, worked and played in over 50 countries. She's also guided backpack trips and soft adventures through the national parks of the Southwest since 2010.
These motley experiences have provided her with resourcefulness, adaptability, and a couple of lifetimes worth of stories. A freelance writer since 2013, Joy's work appears on travel blogs and websites, and in high-altitude newspapers and magazines across the West. These days, she fancies exploring the San Juan Mountains by bike or skis with the man of her dreams, Nick Martin. Never short of inspiration or curiosity, Joy's greatest stress is that she can't do all the things all the time. To calm this overwhelming sense of FOMO, her days are typically capped off yoga, whiskey or a soak in the hot tub. www.joydotdot.com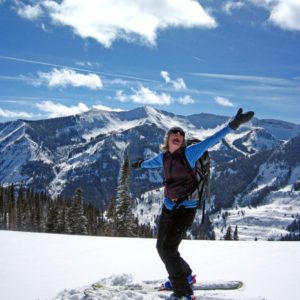 Anna Sitton is a Buena Vista resident, owns The Buena Viking (the most delicious food truck, ever, located next to the Deerhammer in BV), has been/is a teacher and also works in the Oil & Gas Industry. Anna writes amazing stories about the community that surrounds her and also sells promotional opportunities in MTN Town for Leadville, Buena Vista, Salida, Gunnison, and Crested Butte. When she isn't crafting delicious cuisine or wordsmithing an article you can find her paddling the Arkansas River or touring the world's backcountry.
If you would like more information on Mountain Women Magazine please contact us at: mountainwomenmagazine@gmail.com
Copyright © 2022 Mountain Women Magazine, All rights reserved.