Today we all have a lot to celebrate. Our publishing company is a proud, Women-Owned and Women-Operated . In 2010 we had an idea and decided to make the dream come true by launching a website and blogging about great things happening in Colorado's mountain town communities. 
In 2012 we released our first digital publication and continued that until the Spring of 2013. Our friends and associates had been asking for copies of the magazine. That was our cue to craft a print issue of Mountain Town Magazine.
Our very first publication!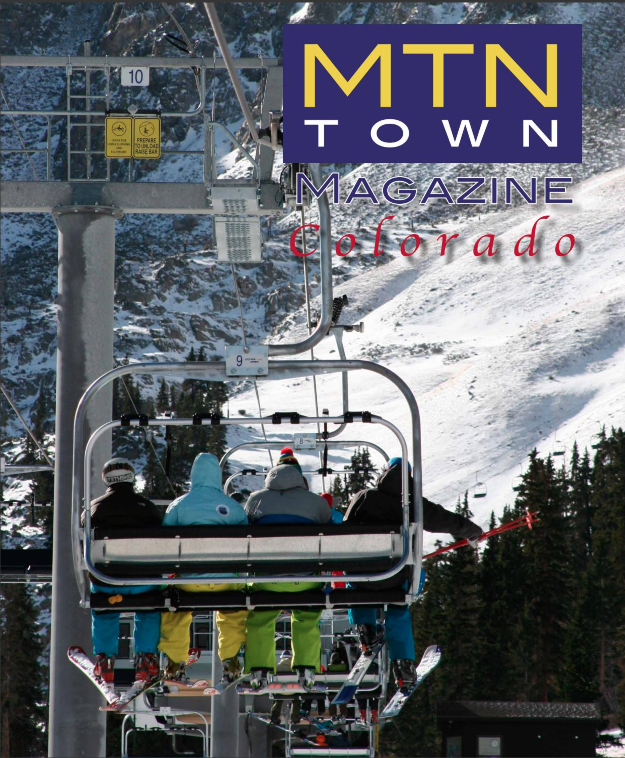 Our title then was MTN Town Magazine but as we grew we decided the name mountain was too big to abbreviate and spelled the whole thing out as MOUNTAIN Town Magazine. 
It has been an amazing ride. We have met so many amazing people doing great things in our region's communities; from crafting products to launching unique non-profits, building remarkable homes, giving back through philanthropic missions or education, as well bringing people in for exceptional dining and places to stay. 
Our First Titled Magazine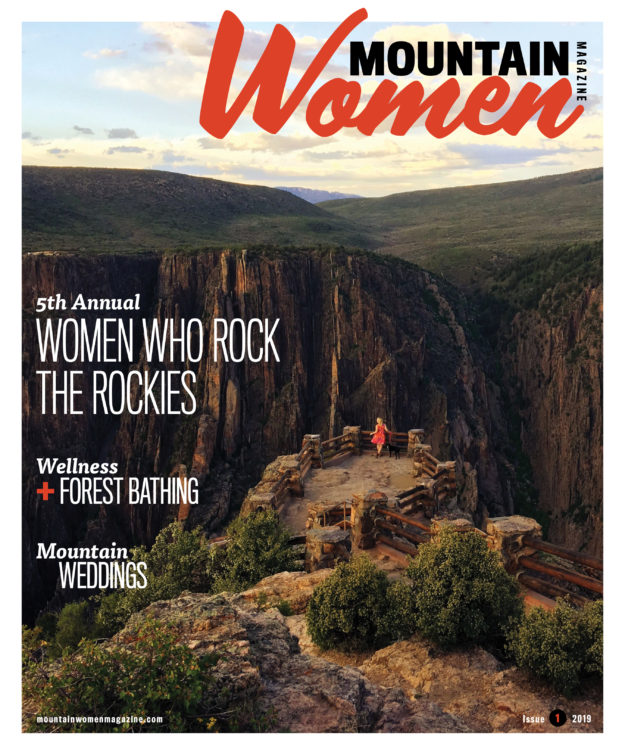 Looking back I see how astounding the growth has been and 99% of it really has been for the good. We too grew. After dedicating one issue per year to the women in our communities with the Annual Women Who Rock the Rockies issue we decided "she" needed to stand alone. In 2019 we released Mountain Women Magazine. 
And then COVID hit…Instead of curling up into a ball moaning, we started looking around to see what good and wonderful things were happening and reporting that online with #MountainTownGoodNews Newsletters.
As the closures began to sink in we noticed the magazines and media outlets in our hometown of Breckenridge dried up and discontinued communicating with their readers. We thought wow, how rude. On top of that, these businesses were not even based out of our hometown. We decided it was time to launch a publication written and produced by locals and guarantee the revenues we received stayed in our community. Mountain Town Breckenridge was born and has now produced 5 magazine's.
Our Brother, Mountain Town Breckenridge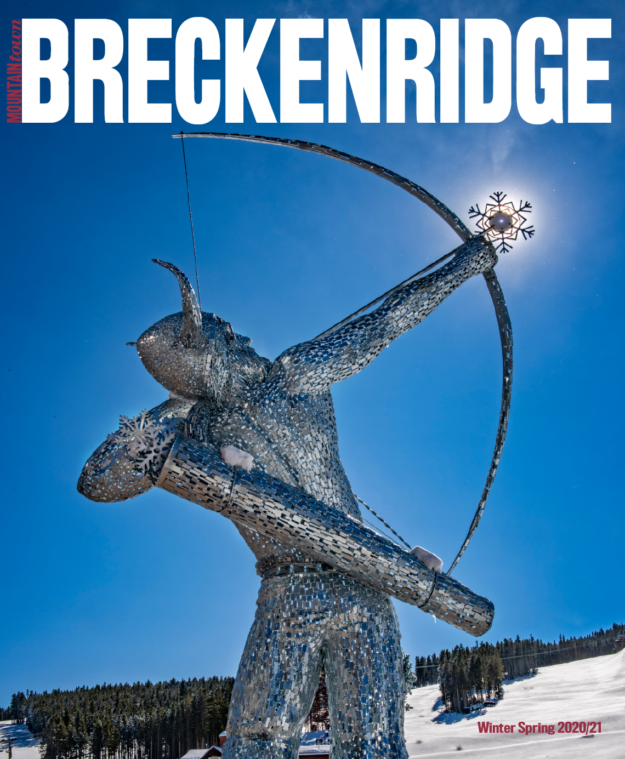 WOW! Looking back at all of that makes me proud. I had dinner with Karen Hoskin of Montanya Distillers last night. She is now celebrating 15 Years of Rum production & entrepreneur'ing, restauranteur'ing, child rearing, home building, and more. I remember trying to find her in her little Silverton shop in 2010 but she wasn't in. We reflected on the hard work we have put in and honestly reflected on the fact that Women still have to work harder to have our voices heard. 
A Montanya Distillers Hot Buttered Rum Toast Celebrating Business and Friendship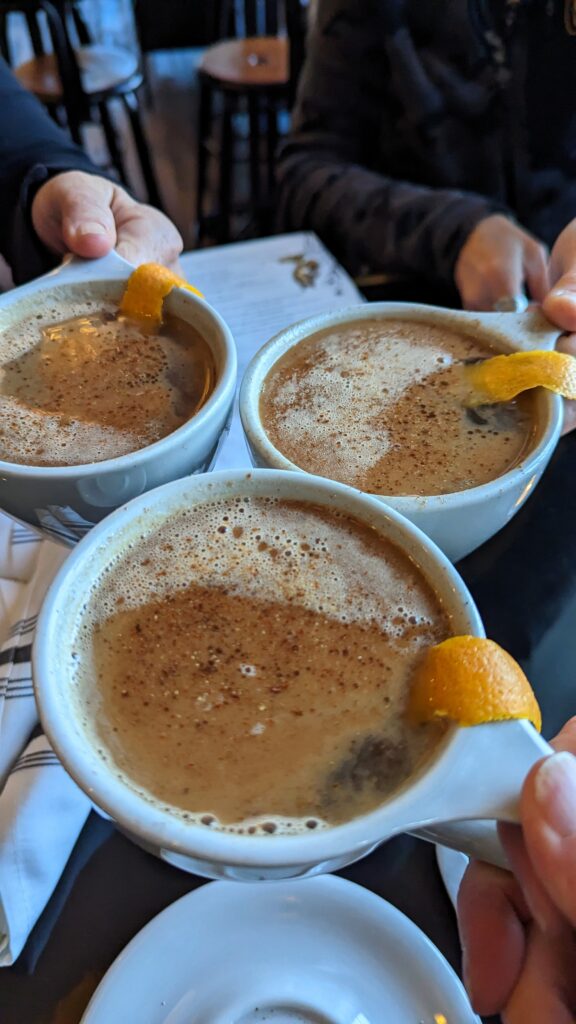 I remember that I had to introduce myself as the "Owner" of Mountain Town Magazine because men would barely give me their time if I said I "produce" Mountain Town Magazine. Weird, huh? I have learned so much. I love and embrace this statement, "When you walk into a room, walk in like they need you." Because you know what? They Do! 
The 10 Year Anniversary Issue of Mountain Town Magazine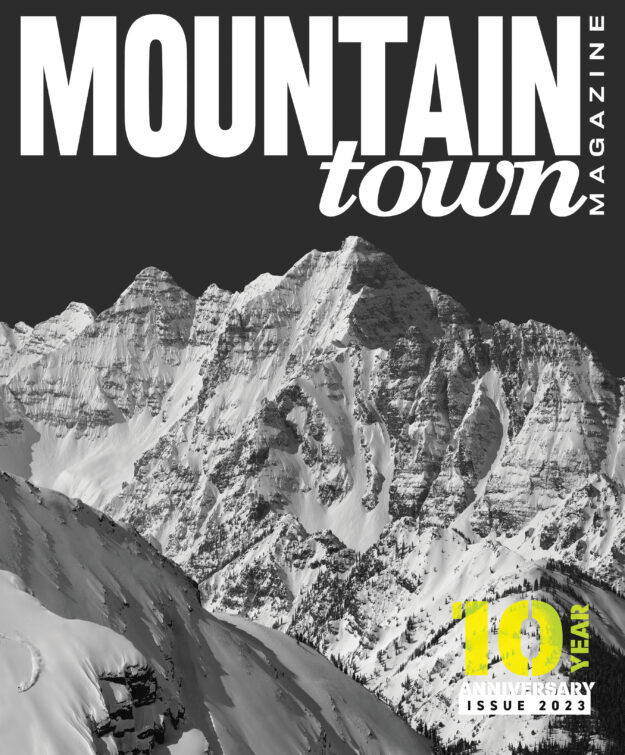 Here we are 10 Years in to print production 13 Years in Business! Thank you, Thank You, THANK YOU, for following, reading, advertising, and believing in me/us. Sending big strong Vibes to every Woman out there – you are AWESOME, you are Amazing, and Capable of anything you set your mind to. Go kick your feet up sometime today and celebrate yourself, like me pictured above.
Love you all 100% +
~Holly Battista-Resignolo
Story Sponsored by Our 10 Year Advertising Partner – Loveland Ski Area
MTN Town Media Productions | Celebrating the Colorado mountain lifestyle for over 10 Years
Copyright 2023 MTN Town Media Productions all rights reserved.